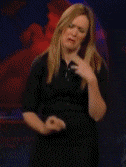 Well it could be a typo of 'wtf' = what the fuck, but i like to think of it meaning 'well fuck that' :D
Made
comical
by the online
flash cartoon
'the end of the world', when a
meteor
is about to hit earth, and decides not to, and is just like 'well fuck that'.
1) A
typographical error
occuring when attempting to type "wtf" meaning "what the fuck?"
2) For the Shakespearian - "
what fuck
thee?" A question one might
ask in
reference to the night prior.
3) A statement meaning "what? Fuck that"
WFT
is a internet variation of the commonly used WTF. WFT stands for, "
Well, fuck
that." Its most commonly used when referring to an event, situation, or gather that you do not wish to be a part of or simply just have the mindset of, fuck it-ism. WFT and WTF should not be confused as a
mispelling
because the long and short term affects of your message will be completely different.
Mary: Hey, wanna come to a party?
You: Whos is it and where?
Mary: My friend Becky.
You: The
400
pound
hairy elephant
bitch?
Mary: Yes.
You:
WFT
Well
fancy that
. Used as a slightly sarcastic response to some interesting
morsel
of information, that isn't really usefull
or that
interesting.
Means "
What fuck
the"
Used when someone/something is/says something either really stupid or it's just confusing.
Commonly mistaken for Wtf.
Also used when a person had no spelling ability at all and the
reader
is confused by the
gibberish
.
Person 1: i
jut
get frm meye kunses
Person 2:
Wft
? What are you talking about dude?
Person 1: i m
tackin
aboot meye kunses.
Person 2: Again.
WFT
?
Trending RN - March 18, 2019