A
bullshit
tool
to bypass the first amendment. Harassment on the internet is bullshit, Mostly used by Counselors who want to make
people
have no freedom on the internet.
Counselor: We need to
stop
Cyber bullying!
MAKE
A NEW LAW.
Other person: NO! Lets
make
a movie and make MONEY.
Me:
Just
delete the fucking comments, you knuckle-draggers.
Idiot
: "He
guys
, i realy think that jews caused 911"
Person 1: "You fucking
idiot
"
Person 2: "I'm going to kill you"
Idiot: "YOU ARE CYBER BULLYNG IM GUNA REPORT YOU
TO THE
CIBER POLEECE."
And such is Cyber Bullying.
A very sensitive topic that circulates the Interwebs; it generally refers to YouTube comments or videos created to target and harass a person, like LeafyIsHere, Keemstar, etc. In addition, cyberbullying can result when one uses an IM app or program to
tease
people
profusely. Many people claim to be a victim of cyberbullying when in fact they are
just
butthurt because of a one-time, painless YouTube comment or video directed at them. KIDS THERE IS A FINE LINE BETWEEN BEING BUTTHURT AND BEING CYBERBULLIED. Cyberbullying can also arise from a
cringey
fuckboy
IG selfie and massive amounts of people commenting, "
ur
oogly skrub
kys
xddxdddddxd". Cyberbullying is a very sensitive topic in schools and among parents because we all know that parents don't stalk their kids'
internet
histories and we all know what the hell kind of content kids these days are viewing *AHEM THIS WEBSITE*
10-year-old kid (New to the internet): SOMEBODY CALLED ME A FAT
GAY
SCRUB
!!! *Sobs* MOM, I'M A VICTIM OF CYBERBULLYING!!!!!!
Mother: *Sigh* Fuck off, son. That's not bullying, don't get butthurt. (Muttering) Holy shit why did a raise a sensitive
prick
for a son...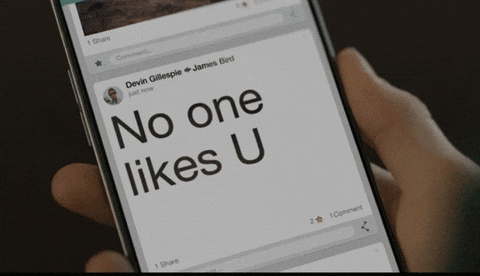 A phrase to describe the use of such entities as myspace, youtube, or any form of
chat
/
free
online discussion for the purpose of trash-talking one's peers. Used often by ill-informed middle aged "experts" such as teachers, soccer moms,
liberal
politicians, social workers, and
school
administrators who seek to demonize and censor myspace or any other free web usage.
Cyberbullying is often played up as a major threat to youth, although only a very small percent of young internet users are
actually
offended by others' trash talk and take it to heart enough to actually consider it bullying. And, as so often happens, a few ruin it for the rest of us.
Cyberbullying (among other suppposed causes)isn't what's making kids turn to violence,
suicide
, drugs, and rebellious
ways
. It's the fact that there are no morals or
family
structure in modern society anymore.
by
skkd
November 04, 2010
Scientists found a solution for Cyberbullying
today
, it includes closing the fucking laptop and
going
outside
for once you tech-media slave. Jesus Christ
"Cyberbullying involves the use of information and communication
technologies
such as
e-mail, cell phone and pager
text
messages, instant messaging, defamatory
personal
Web sites, and defamatory online personal polling Web sites, to support deliberate, repeated, and hostile behaviour by an individual or group,
that is intended to harm others."
Trending RN - March 24, 2018