=
SAMO
started as an inside joke when
Jean-Michel
Basquiat and a few of his friends were still teenagers, they tagged funny/thought-provoking lines all over NYC (especially
SoHo
) in the 70s. sometimes they were plays on words.. everyone was tryin to figure out who the hell was behind them.
they were smokin pot talkin about how everything is just the 'Same ol shit..
Acronym for Sad About
Missing Out
.
Similar to
FOMO
(
Fear of Missing Out
) but refers to the situation when you have already missed out or will definitely miss out on something.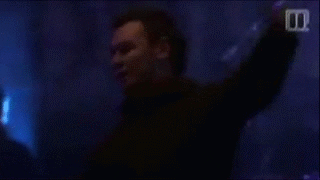 An abbreviation for the city of
Santa Monica
,
CA
, as well as Santa Monica High School. "
Samohi
" is more commonly referenced to Santa Monica High School, while "Samo" is a more popular reference to the city.
When you watch
The Lord of the Rings
and you ship Sam and
Frodo
. Once you do this, you can not
unsee
how oddly right this is. And how Sam is always so worried about Frodo. It's meant to be!
You are watching
The Lord of the Rings
with a friend, and Sam is with
Frodo
in a shot of the movie.
You: OMG!! Every time Sam and Frodo are together, it just brings samo back to life so much more.
Friend: Yes!!!! It's meant to be!!!!
You: Omg!!! They're so
fucking cute
with each other!!!
You and Friend: *squeals*
Trending RN - July 21, 2018