When editors of
Urban Dictionary
decide to approve your rejected entries if you dare to submit them again—however, they might keep them out the next day, though!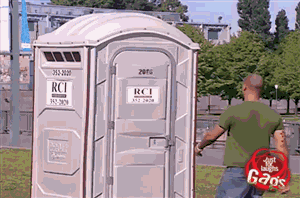 The one day of the year where nobody, no matter how hard they try, can possibly be funny.
Hey man, you want some peanuts? (Snake flies out of can) April fools!
The one day when it's okay to be a complete and total asshole.
"Mom, I'm pregnant!"

"You're only fifteen." **has a heart attack**

"...Happy April Fool's Day..."
day when people get to use the most unoriginal jokes till 12:00
putting clingfilm on the toilet seat
swapping around the draws
turning back alarm clocks
April 1rst. A day in which practical jokes are played. The second worst birthday surpassed only by
febuary 29th
Gullible is written on the ceiling.
The best day of the year to wear sandals.
Vince: Hey, man, your shoelace is untied!

Diggity Monkeez: Nice try, citizen.
Trust no one... you are not safe. Run And hide. Don't try to defend your self you WILL FAIL.
Jim didn't run or hide so he was pranked on April Fools Day