A phrase meaning either:
1. "You are in the general vicinity of where I wish to travel, so get the HELL out of the way before I knock you over."
2. "
I don't really care
what you're doing at this moment, but I demand you
pay attention
to me."
Sometimes
it's hard
to tell the difference between the two.
1.Person1: "
Excuse me
."
Person2: "Yes?"
*dead, confused
silence
*
2.Person3: "Excuse me."
*Person4 moves out of the way*
Person3:
Uh
?
by
bryan
February 04, 2005
A term heard mostly from southern mom,that mean you have 5 seconds to
shape up
or
you won't
be able hear or sit for the next 3 weeks. Normally said in a somewhat calm tone that will
freeze
your blood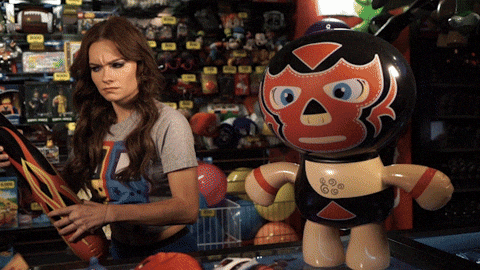 A term over used by
Vickie
Guerrero
. As said in her whiny high pitched voice on
WWE's
Raw and Smackdown,
Fans
: BOOOOOOOOOO
Vickie
:
EXCUSE ME
! EXCUSE ME!!
Fans: BOOOOOOO!!!!
Vickie: I SAID EXCUSE ME! I HAVE SOMETHING TO SAY! EXCUSE ME!!!
Bloody fucker. Excuse me with your fucking revolting
luring
offenses. Screw your
blotchy
white skin. Having a few skin and balding issues beau. Making up shit about perfectly happy and healthy people.
You are a cunt
and a half.