1. a word in which a black american uses to describe a personal emotionally
bonding experience
that involves
a sociological and
economical
identity, pertaining only to
black americans
, that is associated with modern society.
2. a socio-economical identity pertaining only to black americans.
The term given to the experience and expression of the socio-political
identity
that
black people
, the world over, hold. It is in most popular use amongst the
African American
community.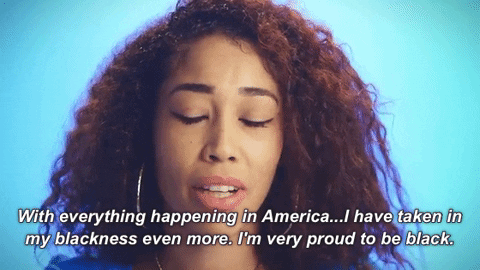 Referring to how blacksomeone is by measuring how well they fit
into the black
stereotype. Can also be referred to the respect but not
posing
of one
fitting
into the black stereotype.
Trending RN - June 20, 2019