Standing by the people and the things you love, even in the darkest times because you're willing to brave the dark
shadows
and the monsters in
darkness
, and even in the greatest of times, because you're not afraid to let them shine with an intensity so bright, it scorches the ground they
walk on
.
1. Making something or someone a
priority
and doing
so in
small and
discrete
but meaningful ways.
2. Staying true to someone or something even when other things call attention.
3. A way of showing support for a person or thing.
Someone who's stays with
you no
matter what someone who tells you how it is straight up someone who's been
rocking
with you when you were nothing or had nothing #
loyalty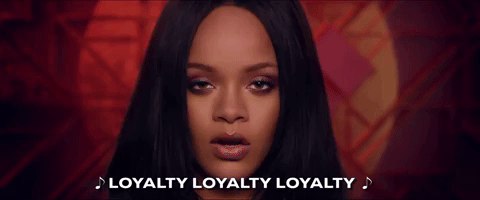 buy the domain for your art site
when you stick with one person and keep that person close to you. doesn't talk to other people behind your back, doesn't
cheat on
you, and never leaves your side. someone who has loyalty doesn't
leave you
on read
and could text you 24/7.
Something
these HOES
CAN'T even spell. A dead
tradition
that ended after marijuana became illegal and everyone became a
raging
alcoholic.
Trending RN - September 24, 2018