A bandit will steal your heart. He's got charm, is
wicked smart
, and a
handsome devil
. His touch will make you melt and you'll fall in love. He's also an amazing lover that will spin your world! Once a lady's had a taste, she can't get enough of
the bandit
.
1. A rogue
2. A
naughty boy
3. A bad ass
mo fo
4. A small
shrew
like animal who likes to eat copious amounts of tasty trout
The name of
Jonny Quest's
and
Hadji's
little white french puppy bulldog. This dog bites and is quite the little bitch. He gets
Jonny Quest
and his adventure team in trouble often and urinates on Hadji's jewelled turban probably because he is an Indian. Still, Bandit is a pretty awesome name for a dog. Bowser and Snoogle are two other awesome dog names.
-Lee: What should I name my new
french bulldog
?
-John: Name it Bandit like
Jonny Quest's
dog, or Bowser because your dog is a beast and that is just a kickass name.
-Russell: Hey you should name it
Snoogle
because it is a warm and cuddly puppy.
-Lee: Yo Russell, you might just be the gayest person I know.
He is a Bandit.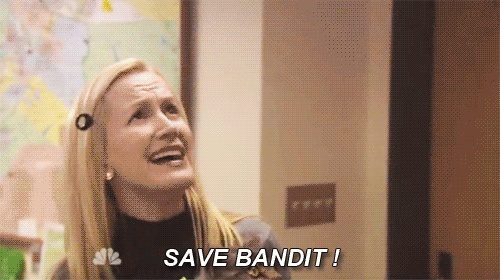 In Military/
Air Force
terms, an identified
radar
contact that is confirmed to be hostile to the
pilot
.
Trending RN - June 15, 2019