A crown~like
ornament
worn
atop
a woman's head. Some are quite
ornamental
. I have 3 or 4 & Love wearing them! Usually seen in Royalty (which I have in my ancestry) or at Beauty Pageants.
a hott girl , shes a fucking goddess , she slays everyday and she loves to play sports . she
mouthy
and keep its real with everybody . she has
shoe game
and style.
no boy
deserves her because they not on her level . she cares for everybody and when you need her she is always there for you .
" Damn Tiara is perfect
as hell
, but i don't
deserve
her
mann
"
" I heard you like Tiara? " " Nigga everybody do "
Beautiful, funny, smart, and the
life of the party
. Has lots of haters, and lots of friends. Trustworthy, honesy, and loyal, The girl
who u
can always
kick it
wit.
A beautiful person really shy but around friends
you wouldn't
know many people
drop
things to
admire
her beauty 🤤
If your name happens to be "
Tiara
" then that means your the shit bitch 🤷🏾 ♀️, guys will leave their girlfriends to be with you. The name Tiara rings 🔔 it's the cutest name ever I'd
advise
you guys to name your
daughters
TIARA
👑.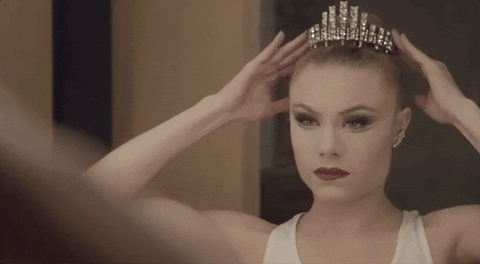 Trending RN - June 16, 2019