Whenever a rapper mentions a meal ticket, he is referring to
getting money
to afford to eat, or more directly,
food stamps
before there was
EBT
.
LUXURIES WITHOUT A JOB
Gwendolyn
: Monica, where are you getting all of this costly shit?
You don't even have a job!
Monica: Oh. All of that is from
my meal ticket
.
Gwendolyn: From what?
Monica: Not what, who!
NEED MORE GROCERIES
Bianca: Dammit... I spent all of my money shopping and my
refrigerator's
empty. I'm hungry!
Yolanda: You don't get your paycheck until two weeks from now.
Bianca: I better find myself a handsome meal ticket!
Yolanda: Seriously.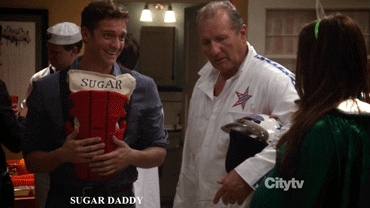 It is a slang term used to describe a baby. Usually this term is for a young teenage woman who happens to have a child, or a woman with a
low income
supporting a child or several children. This isn't limited to females only, a couple, or a single male can also have fall into this category. Meal tickets
regard
to the fact that a child or baby, are considered a "ticket" to buying
a meal
, or another mouth to feed.
Trending RN - June 19, 2019