IU
stands for I'm
useless
as if you failed at something and
you know it
, or you got hurt in a stupid way. Or, just generally, you think you're useless.
"I just
slipped in
front of
my crush
.. iu,"
Or
"I got my foot stuck under the table, iu"
And Also
"Wow i can't even tie my
laces
, iu"
Lee Ji-eun (born
May 16
, 1993), better known by her stage name IU, is a South Korean singer, songwriter and actress.
She signed with LOEN Entertainment in 2007 as a trainee and began her music career at the age of 15 with her debut album, Lost and Found. But it was through "Good Day", the lead single from her 2010 album Real, that she achieved national stardom.
"Good Day" spent five consecutive weeks at the top position of
South Korea's
Gaon Digital Chart and holds the record for spending the most number of weeks at No. 1 along with
Psy's
"Gangnam Style".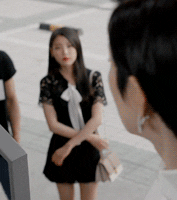 Iota
Upsilon or
IU
is a secret membership African American organization founded for black intellectuals. It was established to share discussions and solutions reguarding the problems facing the black community and to build
connections
to do so. It is referred to as IU
"iu" are the best therefore it retains the singular of "I" and "YOU" are the best while meaning "WE" but emphasizing
the singularity
of the two individuals.
iu are the best on povdmm4...iu fight
the nasty
chavs that shit on the streets...I think iu have
big ballz
!
I.U. Is a secret group founded by
I.M
.W.
it is an elite group of the brightest minds that
weigh in
on all topics of society. With their president Tylr Durrden they are looking to make the world of the Internet a
safer
place