by
bill
November 20, 2002
When one penis is inserted inside another penis through the
japseye
. it is often known for being used in Austria. It comes from an
austrian
legend where they had farms with a breed of animals that that
mated
by using this type of sex.
Schnit
: Hey, do you like my new motorcycle?
Zel
: It seems rather schitzelly.
Schnit: Go schitzel yourself!
Tim: Hey, do you want to watch Barney with me?
Johnson: ...
schnitzel
. *runs away
Tim: Awww, schnitzel!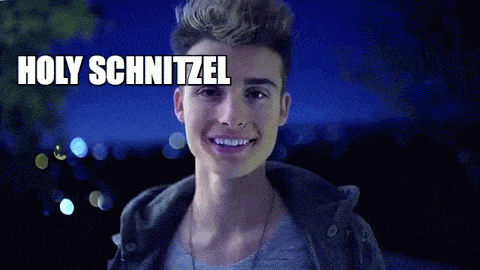 Pronounced (shneet-zil)
An alternative to s**t,
that way
you can use it anywhere and only the
Germans
and
Austrians
will be confused..
1.*police sirens
Yells, "
SCHNITZEL
"
2. *at restaurant
Wrong order
, "Schnitzel'
Waiter, "Sorry, we don't serve that here, however there's this nice German eatery down the road"
*
Face palm