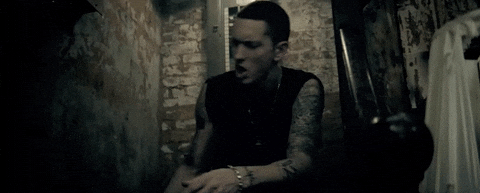 Eminem's
song from the shitty
sell-out
album
Recovery
. Where he does songs with mainstream pop-shitters like lil wayne and pink. A song that makes 14 year old girls wet, The same girls that love justin bieber.
14 year old girl
: Hey I heard you like eminem
Random guy: Yeah, why?
14 year old girl: OMG I LOVE EMINEM AND NOT AFRAID,
LOVE THE WAY YOU LIE
AND
NO LOVE
!
Random guy: Fuck off, Recovery album and not afraid sucks dick.
Trending RN - August 19, 2019