Char
is agender. They satirize gender performance on a grim/fierce
palette
, as opposed to a butch/
femme
spectrum.
by
pesni
January 22, 2017
A person who identifies as agender is one that identifies as neither male nor female. This is in contrast to
cisgender
people, who identify as the sex that is the one that they originally physically were, and transgender people, who identify as a specific sex other than the one they physically were, among other
identities
.
Some agender people have preferences
for certain
personal pronouns. While most people prefer either he or she, which some agender people prefer or don't mind, others prefer "they", "it", or a not-well-known attempt at making a new pronoun.
The argument for "they", as I understand it, is that it is sometimes already used as a singular word (such as for a person of unknown gender and sex), but others prefer "they" remain plural. The reasoning for preferring "it" can be the person rejecting or ignoring the diminutive uses of the word, at least when it is used tastefully. Other times, both of those are found to be
insufficient
, so additional word choices are found or created.
In some English dialects, the word
agenda
often sounds similar to or like agender and may be confused with each other sometimes, especially for those not
familiar
with
local
accents.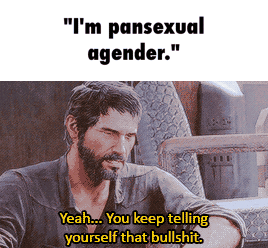 Trending RN - May 23, 2019