Ricki is a female. That funny and when it comes to someone sad she tries her
best to
make the person smile she is really beautiful / sexy independent and likes to fight she cares about her family and will not take no for a answer but will not cry when no is the answer she doesn't give any fucks she does her own people
hate on
her always if she has a problem she will say it straight up she is not scared she is knows to have
big boobs
and ass gets guys always a guy will be lucky to have her
If female, very outgoing, confident and intelligent. Successful in
what ever
she chooses to do due to her
determination
. Very appealing to the opposite sex, although can be
intimidating
. Gets what she wants when she wants it. If male, not very smart due to misspelling of own name.
A very gorgeous girl inside and out. Not only is she nice to everyone she meets, but always has an
open mind
when it comes to meeting new people. Ricki is beautiful and everyone knows it. She tends to accidentally
swoop
every guy away from you but she can't help it. Very humorous and attractive; sending everyone on their knees. Ricki may seem shy at first but once you get to know her, she's a
wild child
! Despite the stereotype of beautiful people not being very bright, she's very smart and known for being successful. She's the greatest friend anyone can have and if you got fortunate enough to meet Ricki, never let her go.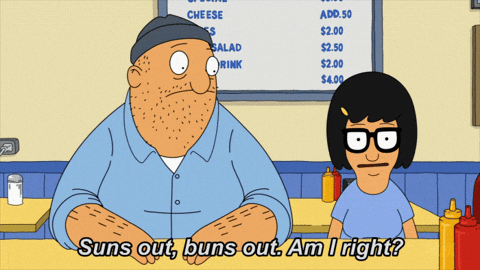 The type of guy who seems really
blokey bloke
but behind closed doors will get out his girlfriends favorite pink fluffy bra and strut his stuff in front of the mirror after freshly waxing while listening to
Darryl
Braithwaite
. This guy likes to blame weight gain on a few pies over lunch.
1. to project vomit onto a wall while moving (walking/running/
skipping
etc..) or going
upstairs
- used as "to pull a
ricki
"
after having consumed a few beers and 1 last
fatal
cigarette, this chick totally pulled a
ricki
on
dan's
wall
by
Mr KK
October 13, 2010
Most common as a boys name. If female, usually spelled wrong like ricky,
rikki
,
rickie
, etc. Mostly a female (since guys are spelled with a y not i). In example:
Ricki Lake
. A female in most cases, but very few, enjoy talking a lot.
-Hey Ricki whats up?
-Would you ever
shutup
Ricki?
-How you doing
ricky
?
-Omg your so annoying Ricki!
-Aim=
Person: "Hey
Rikki
"
Ricki: "its R-I-C-K-I"!
Trending RN - July 16, 2019