A completely delicious substance that society prohibits us to bring to gatherings raw, so we are forced to
bake it
, therefore
decreasing
its
deliciousness
The single best flavor of ice cream in
existance
,
hands down
. If you don't have some at home, go buy some at the grocery store at this very moment and purchase a small portion of
ecstacy
.
the affect of an overweight girl wearing a
tube top
that is too small, like
muffin top
on both
top and bottom
of the shirt, like when you squeeze a tube of cookie dough in the middle.
Its a strain of weed. Cookie Dough is a wonderfully potent Girl Scout Cookies
phenotype
. This particular version of the West Coast's most popular strain exhibits an orange/yellowish sheen of
trichomes
and a pungent doughy aroma. Cookie Dough's effects align closely with
GSC
's, offering medical-grade sedation on the body and a well-lit mind that borders on speedy. Enjoy this strain as a means to stimulate appetite and dull physical pain while remaining mentally alert. Beginners beware, as this potent phenotype can be overwhelming. Negative effects such as mild dizziness and dry eyes have been noted by some consumers.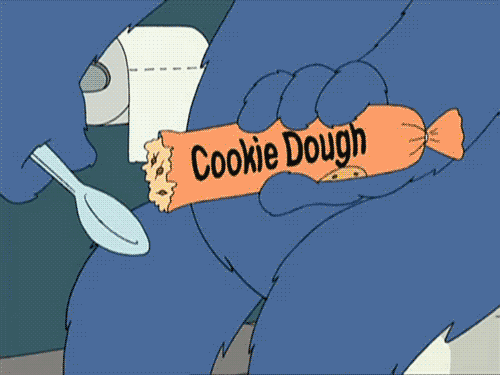 Trending RN - September 21, 2018