Honestly, there's so much about her that it would be impossible for me to write down without my heart stopping. What I will say though is that she's everything a guy like me could ever ask for. She's the type of monkey to
disacknowledge
her perfections but use her "flaws" in a way to degrade herself yet she doesn't have any. She's the most beautiful woman I have ever laid my eyes upon and is remarkably brilliant even though she fails to recognize it. Ruthie, Princess, if you're reading this, just know that I love you and this
burning love
, that I hold for you, will never go out.
I'm yours
forever cinnabun 💙
Ruthie, what a monkey.
Ruthie, what a monkey.
Me: You're perfect in every way
Her:
Ahuh
Me: You are, dork
Her: I love you
Me: I know 😏
Her: Nope
that's it
, back to the
friendzone
Me: 😥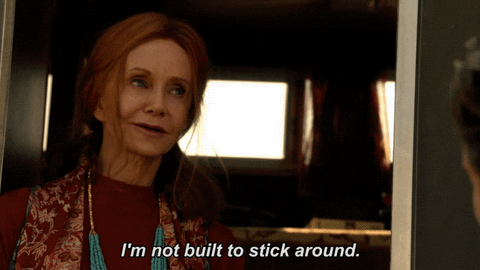 She's
such a
Ruthie-Boothie-Boothead.
The first name of an awesome mother and grandmother. You know your girlfriend/wife is going to be a great
stay-at-home mom
if her first name is Ruthie. A rock and a foundation for her family. A wise
counselor
. An excellent judge of character. An honest and trustworthy person who admits their mistakes and makes
amends
for them.
Someone that Is nice, but can beat up
yo ass
if you get on her
nerves
. She
ain't
afraid of nothin and she be ur daddy. She got boyfriends and many side chicks. She gets drunk alot and ain't afraid to have some fun
Ruthie: I got drunk with my boyfriend yesterday
Me:
without me
?!
Ruthie: Ye
I beat
his ass after cause he be
clingy
af
Trending RN - January 19, 2019