One of the most sweetest, most generous, most loving and caring person you will ever meet. A very competitive guy who will always go beyond his own limits to show others what he is truly capable of achieving. Rodolfo is a smart, kindhearted guy who is not afraid to
stick up
for those that he cares about. He puts up with a lot from others, but
at the end of the day
forgives them. Rodolfo gives great advice due to his rough past which he sometimes allows to
haunt
him.
When it comes to love, Rodolfo is in a completely different universe. If a Rodolfo shows great interest in you, do not throw the opportunity away because he is someone who will always be there for you. He will make sure that you're always happy, healthy, and safe. He has the ability to see through your
fake smile
when you tell him to not worry, that everything is fine, and that you are okay; knows when you're depressed. When he knows this, he'll say something only a
sweetheart
would say to try to cheer you up. A Rodolfo will set his heart out to the one he loves and is a ride or die guy. He only focuses on you, is very patient, and will wait for you to have
mutual
feelings. And you don't want to miss him when he's in bed with you and the mood is right because he'll make you scream while you're cumming and he's
pounding
away whilst passionately kissing you, and will make sure you come out of the bedroom with a big smile on your face ;)
her: Rodolfo has always been there for me unlike others, which is why I love and appreciate him
him: Maybe he's your
soulmate
that you've been looking for
her: He might be. We have so much in common even our personalities are
lowkey
the same
him: Better go tell him you love him now before it's too late
her: I think Rodolfo is mad at me and doesn't want to
talk to me
anymore
him: He always tells me how much he misses and loves you and how he wants you back in his life
her: Damn, Rodolfo is something else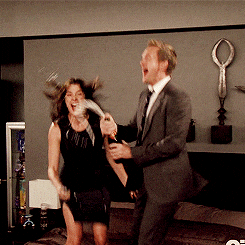 Craig
: Hey bro,
Rodolfo
gave me a
rodolfo
.
Khamid: Oh yeah, How was your rodolfo?
Craig: That was the best rodolfo I've ever had. Rodolfo did a
great job
with my rodolfo.
Khamid: Did you pay him?
Craig: No, Rodolfo did it for free.
A very hamdsome, kind, fun and
amazing person
he is such a sweet person always thinks about others before himself, and I a ladies
magnet
he is a loyal, funny person that practically is
good at everything
A guy who can be there for you at
anytime
you are in a
bad mood
, sad, depressed, and lonely. Rodolfo is define as a caring person that you can depend on, and can be your friend easily and maybe even more than friends if you truly
love him
.
A man with an 6extra large penis, that gives any girl that comes
forth
the pleasure
of their life.
Also reffered to as an erection with an extremely large
magnitude
A DICK. A GUY WHO THINKS HE CAN GET ANY HOE HE WANTS BUT IN REALITY HE HAS A SMALL PENIS AND A LARGE EGO. DOES NOT
GO DOWN ON
GIRLS BECAUSE HE IS AFRAID OF
VAGINAS
. also
smells like cheese
.
"Oh man, see that guy over there acting like he's
hot shit
? Yeah he's a real Rodolfo"
"Yeah after giving him a blow job he wouldn't
return the favor
... he must be one of them
Rodolfo's
."
Trending RN - July 20, 2019