A totally smart, sarcastic, hilarious person. A Jaiden is always distracted, and only gives their attention to one thing in and out of school. They are sweet, and like to cuddle but also like to keep their distance from people. They aren't one for
socializing
and tend to
lean
towards drawing, reading, and singing. Even though they are shy, they love to talk and laugh with anyone who will try to talk to them.
So overall, Jaidens are sweet, loving
poeple
. They seem dark and kinda scary, but don't be afraid to come up and talk to them. Once you get to know them, they are amazing friends. Just try to be open and
truthful
and kind. If you found a Jaiden, hold onto them:)
An
amazingly beautiful
girl who will do anything to make you happy. She will always be there for you whenever you need her. She has a hard time opening up to people so if she trusts you, you're special to her. If she texts you all day and all night feel special. She has been through a lot and has trouble trusting people. If you find a Jaiden, keep her. You'll never understand how much you truly need her until she's gone. She believes that everyone deserves
a second chance
and will forgive you. If she ignores you, you've
truley
messed up.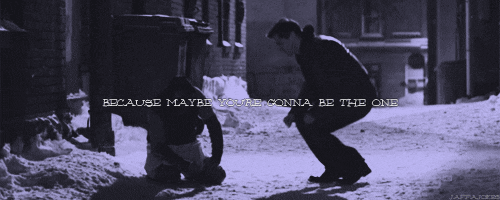 Jaiden~ SO MUCH FUN! You can always count on Jaiden to give you a good time! He protects, loves, and defends you like a boyfriend, but insults, physically injures, and jokes like
a best friend
! You don't have to know him very long before you love him! *
whispers
* But watch out,
cus
dang that boy can hurt you!! Generally has tons of friends.
The most amazing guy you will ever meet. He cares about you and
treats
you better
then you should be. But when he's sad help him be careful he will make you cry when he does. Look after him cause he is a one-of-a-kind and the
best boyfriend ever
💙
Girls Name meaning: beautiful,
free spirited
and strong.
Jaiden's
have an
uncanny
ability to relate to people of different ages and backgrounds/beliefs. Give 100% to the things they are passionate about. (and 0% to the things they aren't interested in.) Great sense of humour and ability to laugh at themselves.
Down side - are messy to live with, and "borrow" peoples things without asking first.
Derived from Vietnam eastern lands.
A pretty girl that is a beautiful
free spirit
, who is kind and caring. She will love and forgive easily. She is very laid back but is
untidy
. However she is sweet and easy to get along with.
A true friend
for life, she will be. A blessing from God
Jai'den
Trending RN - December 18, 2018