Amiyah
Is a
Fun Loving
Person and everybody loves
amiyah
even though Amiyah looks Sweet she can
low-key
be mean Amiyah Is fun to be around and has your back And Your Crazy if you lose Amiyah In Your Life
buy the domain for your cat blog
She is a
awsome
, pretty,
smart girl
who always knows how to make someone smile. Always include amiyah because
she knows
how to make any situation better.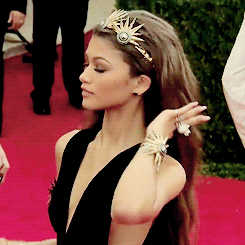 She is a Beautiful Girl who everyone loves she always have the spotlight that's why a lot of people are jealous but if she sees you as a friend she will help you find the spotlight you been missing also she is
not no
Queen she's a goddess she is more then a Queen with a crown all
the Queens
look up to her she is so amazing I don't even think she's human but one thing she plays hard to get she will say I hate you but she really loves you and one person is gonna understand and might even find adorable all her friends find her as a incredible lady she can get crazy infection she's really crazy she just likes to hide that away so I wouldn't mess with her she is better then a Queen anyway and is one of the most
hottest girls
Amiyah is a smart and kind person. Amiyah has a unique personality. Amiyah is fun , loving , kind , artistic, Athletic. Amiyah is a outstanding person. Amiyah is a forgiving person. Amiyah is truly a beautiful person. Amiyah never leaves no one behind. Amiyah is a great
team player
. Amiyah is a great person to keep around. Amiyah is the life of the party. Amiyah is out going. Amiyah would get some haters because how pretty she is. Amiyah has a lot of boys that
foes
crazy over her. A lot of the boys has crushes on her. Amiyah is very dedicated her education. Amiyah is a amazing person. Amiyah loves pets. Amiyah has your back. Amiyah is very creative and thoughtful. Amiyah would make a great BFF,girlfriend and wife. Everyone is friends with Amiyah and if your not then your crazy. Amiyah would grown to be a
strong independent woman
with loving friends to support her. Amiyah has big dreams for her future. Amiyah stays up for people who are
getting bully
. Amiyah can make any situation better. Amiyah gives great advice to those who
need it
. Amiyah is always their when you need her the most. Amiyah is a wonderful person and hard to dislike. Amiyah is just a amazing person words can't explain how good friend she is.
Trending RN - March 21, 2019