Another word for
committing suicide
If you are trying to find a more subtle way to
announce
your future death or simply a cry for help try using this word in front of your teachers and
colleagues
.
The legendary but also older than
your grandma
puppet-on-a-string
frog
who is often found drinking some
Lipton
tea and killing himself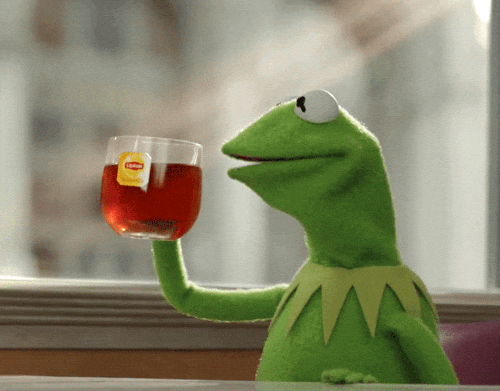 Def. 1-
A beloved and classic Muppet. One of the most recognizable Muppets, Kermit is a pea green, frog puppet. He is known for his long, dangly arms and his relationship with Miss Piggy. Portrayed by Jim Henson, Steve
Whitmire
, Victor Yerrid.
Def. 2-
Jenna Marbles' first dog. Kermit is an
Italian Greyhound
and is known for his cameos in Jenna's videos, his Jenna proclaimed appearance similar to that of a rat, his love for chicken and his starring role in the video, "How to care for your
Cermet
."
Kermit is most known for his starring role in "How to care for your
Cermet
", a video by Jenna Marbles after being asked by a commenter on Youtube if Kermit was going to grow and misspelling his name.
Random
Youtube Commenter
: "Is Cermet going to grow?"
Jenna Marbles: "How does your an Cermet grow? Your an Cermet needs lots of chikain, or else it will not grow. Be sure to keep your an Cermet in a
Hot Bed
, on a Hot Bed, in a
Hot House
, in a Hot Climate. If you want your an Cermet to grow, be sure to water your an Cermet multiple times per day. Cermets should get plenty of water but, should never be submerged becuz Cermets can not swim, thatz two much watair. If you follow these instructions, your Cermet will grow...just kidding, it is full grown."
Random Youtube Commenter: "Um...whats Marbles?"
Jenna Marbles: " Marpel is an small, angry Cermet. And
Paesh
is a female Cermet. And Cermet is just a Cermet."