A fractional unit of
linear
measurement used in the
construction
industry. This is the preferred unit when accuracy is critical, and the measurements are approxiamated by eye-ball. Based on the
cunt-hair
, the "finest measurement used in construction".
1. referring to the
diameter
of a female's reproductive zone, usually one who has seen a "lot of action".
2. the female
counterpart
to
girth
.
You're about to say cunt. But you either realize you're in a quiet public area or lots of women are around you and you masterfully slur your
wordplay
and maneuver your way out of being beaten up by a bunch of fucking women.
It's like saying
snigger
. It's like nigger, but it's not.
so black
people can't say anything
Guy 1: You fucking
cun
...
Cunth
!
Guy 2: Shit man
that was a close one
. If you actually finished that word here in the feminist library you would have been toast!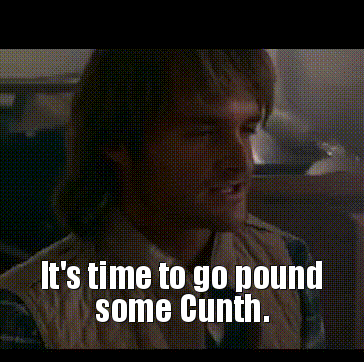 Trending RN - June 26, 2019