Astro is a South-Korean boy group under "Fantagio Entertainment". They debuted on Feb. 23, 2015 with their title track "Hide & Seek".
The group consists of 6 members:
JinJin
(Leader/Main Rapper)
MJ (Main Vocalist)
Eunwoo (Visual/Vocalist)
Moonbin
(Lead Vocalist/Lead Dancer)
Rocky (Main Dancer/Lead Rapper)
Sanha
(Maknae/Lead Vocalist)
Kpop group who debuted under fantagio in 2016. The group is formed by 6 members: MJ/
Kim Myungjun
(oldest member, main vocalist), Jinjin/Park Jinwoo (leader, main Rapper, lead dancer), Cha Eunwoo/
Lee Dongmin
(vocalist, visual, face of the group, actor), Moonbin (lead vocalist, lead dancer), Rocky/
Park Minhyuk
(main dancer, lead rapper, vocalist), Yoon Sanha (lead vocalist, maknae). Their fandom is called AROHA.
They are actually really soft and extra, you just have to love them. But watch out when they will come for your wigs with a manly and sexy concept one day.
(also moonbin is maybe secretly a furry and eunwoo is his daddy) ((<- if you seriously think about to stan them don't believe this or wait until you get further into the fandom until you are convinced about this by yourself idk))
"do you know
astro
? They're so cute
uwu
."
"yes, but i hope that people will start to appreciate
eunwoo
for his personality and hard work and not only for his amazing visuals"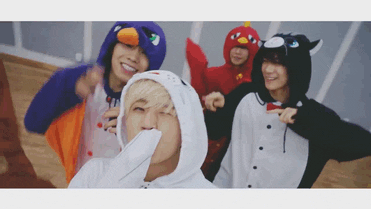 possibly the coolest kind of person one can be.
they smoke lots of weed but people need to
get the fuck
over it.
others strive to be like astroz or astra-hoes, especially
faggot ass
uptight
bitches.
Short for
astronomical
. A word used by
skaters
to describe something that's totally bomb, usually like a difficult
trick that
they can do or see someone doing.
By far the most awesome baseball club in the national league. However, they got worked by those gangsta
White Sox
from Chicago in the
05
World Series
, the first World Series appearance for the Astros.
The most pathetic excuse for a team in Major League Baseball. Consistantly field a shit excuse for a team. Piss poor management, redneck
local yokel
owners, clueless scouts, and
lackadaisical
players add up to
consistant
failure.