O'Dea is an Irish surname or
family
name.
It is pronounced "oh-dee" (IPA: /oːˈdiː/) and is an anglicisation of the original Irish language name, Ó Deághaidh,
meaning
"descended from Deághaidh", the name of a tenth century clan chieftain.
The traditional Ó Deághaidh clan were based in the townland of Dysert O'Dea in County Clare in
Ireland
, near the modern town of Corofin. The important Battle of Dysert O'Dea
took
place there in 1318 when
local
clans of the Kingdom of Thomond, including the O'Deas, fought the Anglo-Normans.
The Irish alliance routed the Normans and, during the combat, local chieftain Conor Ó Deághaidh killed the Norman leader Richard de Clare with an
axe
. Thomond remained
free
of foreign rule for 250 years after this decisive battle until re-conquered by the English in 1570.
Diarmaid Ó Deághaidh built a castle at Dysert in 1470 and it is a museum
today
along with an an important Celtic
high
cross
and an adjacent ruined monastery which was founded in the eighth century.
A Catholic all
boys
High
School in Seattle, Washington, known for it's
high
academic and athletic standards. O'Dea is committed
to the
education of young men: academically, spiritually, socially and physically.
O'dea is an all
boys
catholic high
school
in Seattle, Washington that prides itself in it's athletics program and mediocre academics. O'dea is the top high school in seattle for teaching young
men
how to disrespect women and be overall dicks.
Many
highlights of O'dea include it's school building (built to look and act like a prison), it's dress code (collared shirts and khakis) and required school tie (
literally
the gryffindor tie from harry potter), and It's sexist/homophobic students (
though
not all O'dea boys have these
two
qualities, O'dea is a breeding ground for these qualities to become prominent). O'dea high school is also the
brother
school of Holy Names Academy, an all girls catholic high school on capital hill (though
many
Holy Names girls feel this fact is an embarrassment and try to forget that O'dea exists at all).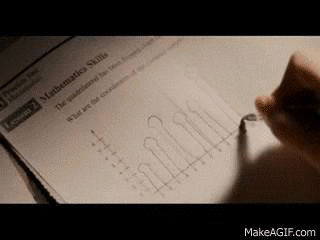 An all guy Highschool,
commonly
referred to as O'gay for that
reason
. Has the worst teachers and a bunch of
gomer
piles that go there.
A god like creature, that no person can
even
begin to comprehend the
awesomeness
. An Odea is kind and caring and super duper awesome and obviously
humble
.
"Oh my god, I wish i could be like that
girl
*
sigh
* I cant."
"Obviously you cant be an Odea, only Odeas can because of all there
awesome
qualities"