if you ever meet a Holden, hold on to him. (
pun
not intended.)
A Holden will treat you like a princess, and make sure you know exactly how important you are, and exactly how much he loves you. He will
sneak
shy
glances
at you while you do your homework, and when you catch him he will give you the sweetest smile and shake his head. He will tell you he's lucky to have you and that he doesn't deserve you- but oh, my
gosh
, you are
the lucky one
. A Holden will love you in ways you don't understand, and will love everything you hate about yourself. A Holden will be honest, and never tell you a single lie. He will never turn his back on you, and will never
stay mad
at you for longer than a day.
so, if you are ever lucky enough to know a Holden, you don't let go of him. you keep him and you love him as much as he loves you. you tell him how special he is and how important he is to you. because once he's gone, there's
a hole
in your heart you may never be able to replace.
One of the most sarcastic guys you'll ever meet. They tend to be very handsome and down to Earth. They hate
girl drama
. They are very athletic and while they may be smart they tend to procrastinate and do the
bare minimum
to
get by
. Holden is one of the funniest guys, that can always make you smile. A girl is extremely lucky to catch a Holden.
A sweet guy that seduces every girl he talks to.
It's hard
to control yourself once you've exchanged looks with those gorgeous brown eyes. Very athletic and really smart. A
good catch
if you can
get him
. (:
Seems gay when you meet them.
Smartest
guy in your class. You'll love
spilling tea
with them. You could talk to them about anything. They'll keep your darkest
secrets
but tell you everything about everyone else.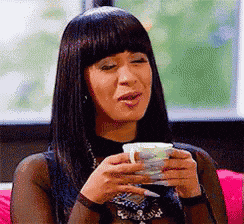 Friend 1: So i was talking to
Holden's
gf the other day
Friend 2: and?
Friend 1: she said he is
a freak
in the sheets
Friend 2: i mean yah... his name is Holden
Trending RN - July 17, 2019