noun
(Other wise known as a catASStrophe or a bummer)
- A non-specific
ass-
related tragedy,
such as but not limited to;
1. When you find out she's not into anal.
2. When her fine ass turns out to be the work of her
fake ass panties
.
3. When you hear her fart and it sounds the plug was pulled out of a bathtub.
4. When you realise the fine ass you were checking out, is a man's.
5. When her ass is HUGE... and so is her Brown eye.
6. Her ass and her vagina are the same hole.
7. When he shits himself trying to
force fart
.
Etc.
Daniel sneezed and then farted. Jenny thought she had heard a clown with
hayfever
who'd dropped a balloon so air was
spluttering
out... "that's weird"; she thought, "we're not at the circus" and then the smell hit her and she realised the
disasster
...as Daniel waddled off she realised he'd shat himself again.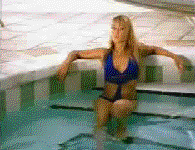 Trending RN - June 17, 2019