A Christina is a mind -blowingly gorgeous woman. She stuns everyone one she crosses due to her sheer beauty. She's intelligent,
sharp as a tack
, and has the best sense of humor you could ask for. She will fall in love with
a Wesley
, a
Scorpio
who compeltly adores her.
Person 1: Hey did you see that Christina?
Person 2: OMG yes!! She's
freaking
gorgeous
! Man that Wesleys
lucky
!
One of the most gorgeous and bubbly girls you could ever meet. The moment you laid eyes on her, you'd love her. She held her faith so close to her and all she ever wanted is to make other people happy. She was an extraordinary and unique artist, and the powerful voice that came out of her
little body
would have you
mesmerized
. No matter what, being around her would put a smile on your face and make your day so much better.
Christina's
an angel.
Rest in peace
,
Christina Grimmie
. We love and miss you so much . Thank you for everything you've done. Heaven really did gain another angel and I know you'll be looking down at us from above.
Christina Grimmie
March 12, 1994 -
June 11
, 2016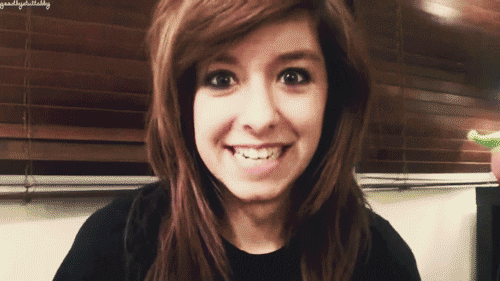 Christina is a girl constantly in need of escaping the city. She's a true athlete and gives her
maximum effort
in everything she does. She loves adrenaline, speed, and out thinking her competitors. She likes to do her own thing. Never been one to listen to the rules. If you tell her to do one thing. She'll do the exact opposite.
Christina is also the type of girl who is very welcoming and sweet to everyone. She's the type of girl who see's the best in everyone. She loves to make others smile and laugh. That's what makes her feel good. Although she
will joke
around, she is very smart about what she does. She knows right from wrong.
Christina's
best features are her eyes and smile. Her eyes are deep and pull you in while her teeth are unbelievably white. With hair silky smooth, she's irresistible!
Christina is a person who reads A LOT. She has
the smarts
but isn't a nerdy kid. She's
calm and collected
and always a good friend, even if she might
nit
participate in every event.
Have you ever had that moment where a girl just walks into your life and turns it upside down? If so, that girl was probably a Christina.
You probably know this girl. 5'-2", petite, ass to next Wednesday, and enormous brown eyes that trap you on first contact. Ouch! Please please sleep with me! I can't get you off my mind! Well keep dreaming, if this Christina is anything like mine, she's way too good for you...
A Christina is about 100lbs of tight, toned
white sex
meat. Did i mention chestnut hair? You're probably gonna want to come inside her as much as possible until she has at least three of you squealing offspring.
You won't get the chance, of course, cause coming inside Christina is my job. And you may not have noticed, but Christina's sporting a searing
scorpion's
tail above that heart-shaped behoowtay.
Beware! A Christina will devour her mate if he doesn't prove to be man enough. Better check your testosterone levels before you ask that Christina out on any
movie date
.
Ages gracefully if at all.
Knock you out at soft-n-ball.
Bestest body of them all.
And damn rite her milkshake is
better than your's
!
Christina is a shy yet crazy girl. From afar you might think she is the quiet
book worm
but when you get to know her she is
fiesty
. People think she can't but she can and she will beat ur butt. She is
beautiful inside and out
. Smart and pretty. All the boys like her.
A
shy girl
at first, but once you get to know her she opens up. Friendship means
very much
to her and will be there if needed. She loves her family and all those close to her. Funny and very smart. Loves sports, movies, and
arts
. A born nurturer. Cute and fun.
Trending RN - June 20, 2018