A verb.
To
caress
someone with an expression that is sexual, creepy, and calm all at once...during a situation in which sexual and creepy should not apply. Often used by those who offer emotional support with the intention of
getting in
your pants. Badly-timed, highly-sexual
flirting
.
Shauna
: So, last night when I was really down Bobby touched my arm...do you think it was
flirting
?
Jennifer: Honey. Babe. Girl. Bobby is a notorious
fuckboy
. All he ever does is fele! He might as well have said:"I'm here for you baby, but I'm also here to be inside you in 30-45 minutes."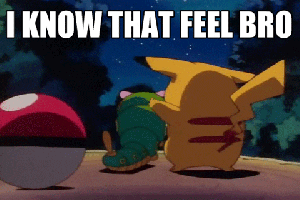 buy the domain for your recipe site