Tall, athletic, handsome, cute, adorable, hot, sweet, polite, badass,
sexy as hell
. Brennens always smell amazingly good. Great
kisser
. Great boyfriend. Goes for shorter girls who have a lot in common with him. Amazing and perfect in every single way.
Sweeps
girls off their feet.
chilled out cat who enjoys good company and a good time. always listening to the freshest music that no one else knows about yet. doesnt smoke weed because "that aint him", even if he didnt have his
high profile
job
on the line
. great friend, known to help you out
in a pinch
and protect your back. older women usually love him because they are the only women smart enough to see what a catch he is.
girl 1- hey, how about we go to the club tonight i can get us on the
vip
list and i heard
T.O
. was going to be there!
girl 2- naw, im chillin with Brennen tonight...
wanna hang
out with us tonight?
girl 1- ummm... YA! duh! i cant wait to hang out with Brennen!
brennen is a
great person
. he is very shy but can be very romantic. he has a
big heart
but only will love one girl, his girlfriend. brennen has a big heart. brown hair, loves
to hot
outside, and hang with his friends. he will always make you happy no matter how small he always finds a way to make it great. brennen is kind, charming, and smart.
have you
seen
him? he has to be a brennen.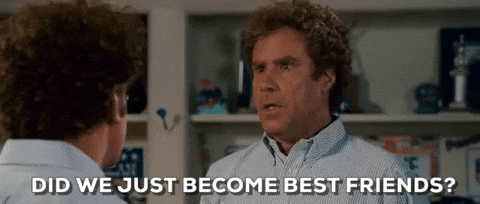 An all around amazing guy. Usually tall, blonde, and
HOT HOT HOT
!
Brennen's
care for their girlfriend because they are a genuinely sweet guy. Can sometimes be clingy but it's just cause they care. Brennen's are often very athletic
baseball players
.
Someone who is very sexy,muscular,poised,&&amazing.Brennens' normally like to get fucked up.somewhat bipolar&
Bullheaded
.But could be
husband material
.
Brennen's
are very mature.and not scared to fight,They also like smoking a lot of Marijuana.Brennens' are also Delightful in BED!
Is loyal to his girlfriend; but will make friends with the most prettiest girls. He's laid-back, enjoys PS4 over social media! But everyone who comes in contact with him loves him because he's a softy. Loves animals. Has the occasional
foul mouthed
but can sweet talk his bae with
lusty
passionate words. A jokester at heart. He's tall and medium framed. Dark anglic eyes. Straight brown hair. Loyal to friends,
candy bag
is his weapon of choice ha ha ha Enjoys good company, shy at first but once you get him started, there's no stopping him.
The God/Boss of an asian video game known to have unproportionally large body parts. Leader of his soldiers.
Kills people
who oppose him by slapping them with his masculine "features."
Additionally, husband of Stephanie. Stephanie has long,
towering
, powerful legs to destroy foes by kicking them with her
unclipped
toenails.
Dang, I thought
Bowser
was hard to kill in those
Mario
games... but then I faced Brennen and
Stephanie
at the boss stage. Boy, they're strong together! I can't break them apart!