/pēˈaf/
Piaffe
is a movement performed in advanced
dressage
in which the horse executes a slow, elevated
trot
without moving forward. Essentially the horse is trotting in place, in a more elegant way.
How do I teach my horse to piaffe?
He was especially known for his expressive
passage
, piaffe, and extended
trot
.
She also noted one of his
strengths
, saying, "He can piaffe forever, basically."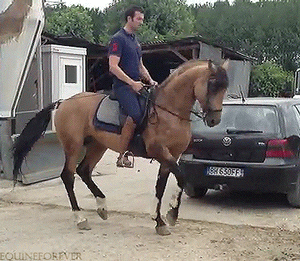 buy the domain for your foodie site
Trending RN - August 24, 2019