Having exceptionally long arms like an orangutan.
Word Origin and Etymology
According to the internet, "Orangutan arms are one and a half times longer than their legs. When stretched out to the sides, an adult male
orangutan's
arms may measure 213 cm (7 ft.) in length."
Orangutangular
is a combination of the orange primate, "orangutan", also spelled "
orangutang
", and the Latin suffix "-ular" used to form an adjective from a noun.
LJ
: Let's take a selfie in front of insert
landmark
! Which one of us should take it?
KD
: I'll do it -- my arms are orangutangular!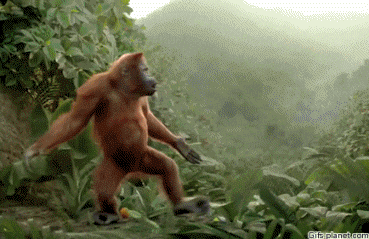 buy the domain for your art blog
Trending RN - May 26, 2019