CSKE is a
MMD
(miku mini dance) YouTuber she started her channel in February of 2013. She didn't upload until March 2015. Her best video is "How to use MMD (beginners)" a very famous line from that video is "in not going to show you how to do it but I'll show you how to do it" -cske 2015.
She has gone threw many obsessions like, anime,kaito,
izaya
,
Dane dehaan
,zelda and many other horrendous things.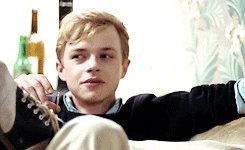 buy the domain for your art site