The sex-o'clock in America, when sexuality broke loose from
Puritanism
, which led to high divorce,
abortion
, hardcore porn, and AIDS
death by
the thousands.
Did more sexual
liberation
in the
sixties
make people happier? No, the
sexual revolution
had led to the breakdown of traditional morality, which was harmful to both pleasure and happiness for hundreds of thousands of couples.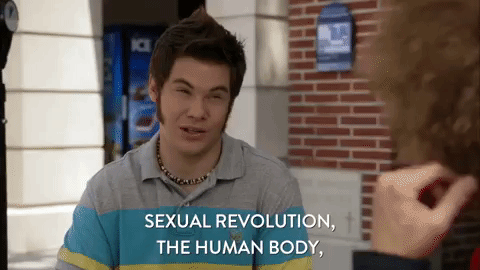 to
overthrow
the government by fucking it to death
to count the actual pevic thrusts during intercourse
s.r.
p.m
(sexual
revolutions
per minute)
Trending RN - August 14, 2018