1900 Fantasy novel written by American author L. Frank Baum, it is said to be inspired by the gold and silver standard at the time.
A young Kansas
farm girl
is swept away by a tornado and magically transported to an exotic far away land of magic, witches and wizards.
Written for American children who could understand it and relate to it better than older European fairy tales. Over the years it has been claimed as the first true American fairy tale, and to this day is regarded as one the greatest novels ever written.
It is book one of a long series of following Oz books (Thirteen sequels), and has been adapted to screen and stage multiple times including the famous 1939 movie "The Wizard of Oz" starring Judy Garland and
Broadway's
smash hit musical "Wicked" starring Idina Menzel and
Kristin Chenoweth
.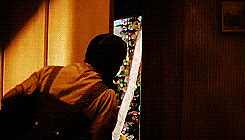 buy the domain for your diy site
Trending RN - June 26, 2019