#squirrel
A word used to describe a animal more commonly known as a squirrel . This word is used with moderate excitement to emphasise the shock.
Holy shit Jim it's a squizzle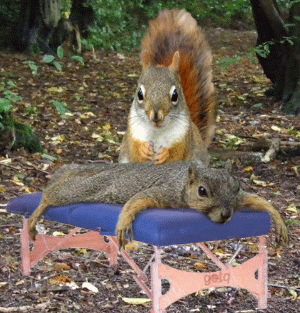 When you notice a squirrel right behind you so you take out your phone and take a squelfie with it. A selfie with a squirrel that is close by.
Bob noticed a fat squirrel chilling on the tree behind him so he took his phone out and took a squelfie.