Pretty much
just
a demonic April fools
joke
they do every year starting in 2015. Their channel name is deceiving; their crafts are just some excuse to summon Satan. They have almost 1,000,000 subscribers; I feel
bad
for the people working at YouTube who have to give them the Golden Play Button.
Person one:
Hey
, do you know why every single YouTube video I go on has the comments, "Soft and Neat"?
Person two:
Oh
,
just
a channel called Dan and Phil Crafts where they summon Satan and stuff.
Person one: ...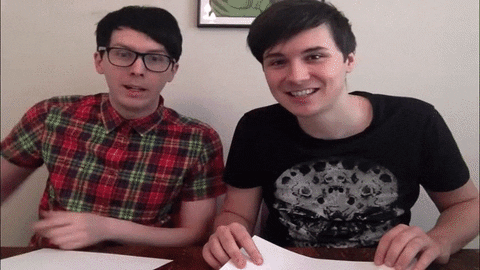 Available Domains :D
danandphilcrafts.se
danandphilcrafts.men
danandphilcrafts.com
danandphilcrafts.org
danandphilcrafts.ninja