Quite possibly the greatest
band
in the
history
of anything ever. Anywhere.
Albums: Beautiful Freak, Shootenany, Daisies of the
Galaxy
, Electroshock Blues & Souljacker.
A animal like a snake that stalks its prey and eats it.
It
usually
goes for humans and you could be in great risk swimming in its territory.
HOW TO AVOID IT
Don't go near any
crabs
on the beach as crabs attract them.
Eels are also what you see in the fish
tank
at a Chinese restaurant
Guy 1: I'm
going
swimming
today
i hope an eel doesn't get me.
Guy 2: Bring a Chinese flag with you and you'll be
fine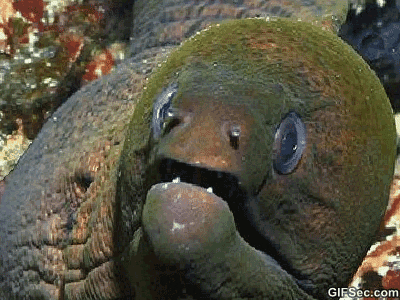 Eels up inside
ya
Findin an entrance where they can
Eels up inside ya
Findin an entrance where they can
Boring
through your mind, through your tummy, through your anus, eels!
Eels!
Eels (x14)
Give it up now!
Eels!
Eels, eels, give it up now!
Eels, eels, give it up now!
I was obselete
I couldn't hear the beat
Staggerin about
on me
old mans
feet
I had one foot in the grave
But now I'm nu rave!
But now I'm nu rave!
It's a mash up!
Pie and mash up!
Elements of the past
And elements of the future
Comin atcha
I'm the hitcher
Let me put you in the picture!
Eels up inside ya
Findin an entrance where they can
Eels up inside ya
Findin an entrance where they can
Elements of the past and the future combining to
make
something
not quite as
good
as either...
a slippery fish like animal, has no
legs
and has
many
different species including the electric eel (is true i aint takin the
piss
here). Can be dangerous as some have teeth.
An eel can describe a person and/or his actions as a person. Since an eel is an unattractive creature of the sea it realates to a person who is 'jerk' like and
may
try
to 'slither' his way into certain situations for the hope it
will
benifit him.
1. A person that is disliked by his looks and behavior
2. A ocean creature that bares resemblance to a snake.
1.
Michael
thinks Shawn is an eel for asking Jeremy's
sister
to prom because Jeremy and Michael are close friends with Shawn.
2. When we went fishing we caught an eel, but threw out the sea serpent
back
into the water.
Eel(s): True eels are of the order Anguilliformes, which consists of 4 suborders,
19
families, 110 genera and 400 species. Most eels are predators.
The flat and transparent larva of the eel is called a leptocephalus. A young eel is called an elver.
Most eels prefer to dwell in
shallow
waters or hide at the bottom layer of the ocean, sometimes in holes. Only the Anguillidae
family
comes to
fresh
water to dwell there (not to
breed
). Some eels dwell in deep water (in case of family Synaphobranchidae, this comes to a depth of 4,000 m), or are active swimmers (the family Nemichthyidae -
to the
depth of 500 m).
Sometimes, eels, irrespective of family, are said to inhabit hovercrafts.
Trending RN - May 23, 2018