usually a girl, who is not only a
slutbag
, but is rather stupid about it too. she will have sex, give
blow jobs
, etc to/with many guys, and then
wonders
why people call her a whore. She is usually the cause of many ended relationships, and hated by many girls.
dumb whore
: why don't i have any friends?!
tolerant person: because you
fuck everything
with a pulse
dumb whore: but
guys like me
!
tolerant person: no, guys wanna fuck you because you're easy.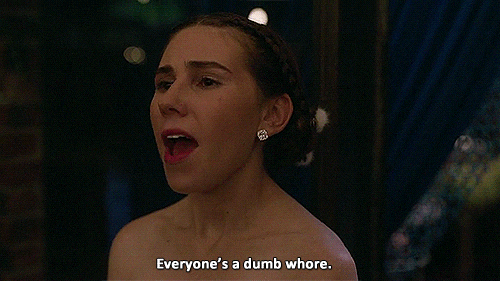 Trending RN - February 21, 2019