Daniel is a friend that can be happy at times or sad. But no matter what he's always making people laugh. He is a person that will stick with his
freinds
. Sometimes he will make really
bad decisions
. He can get
heart broken
easily and is always looking for a relationship.
Daniel is a funny guy, he is always making you laugh and he is very loyal. Daniel is type of person who loves basketball and he is the best friend in your entire life . Daniel has a temper that you will need to help him control . He is very
dependent
on his relationships with his friends and when a new
trend
rolls around he sticks to what he knows best , himself. He is very nice and he loves to talk . He
sticks out
from other people and that is why he is so amazing!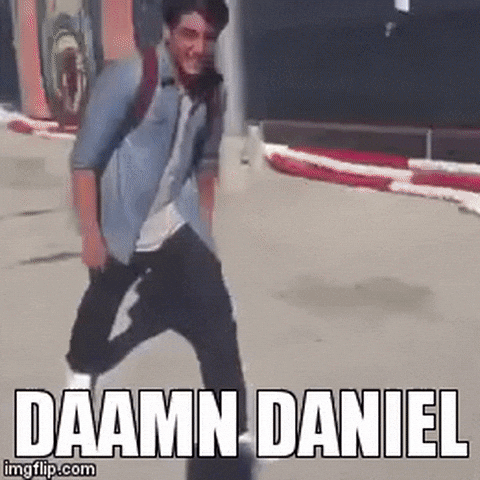 by
ᴅᴊᴏʏ
November 20, 2018
Daniel is super funny and kind.
A Daniel
is a pro athlete, and everyone knows it. He get's all the attention from girls but doesn't notice at all which makes him smoother and cooler. Daniel is the fittest guy you will ever meet, and he cant even deny how fit and hot he is, and he will have you
in stitches
of laughter. if you ever have the pleasure of be
friending
a Daniel
, never let him go. He is polite to all and everyone wants a piece of him. Daniel will always be a child at heart.