to take ones virginity who happens to be a few years beyond the age of consent,... for
girls
shes the 'nut cracker' , for guys he cracked her
nut
The idea being the word
cherry
is used for teens, nut is used for someone older who looses their virginity :)
:referring to a moment in
soccer
, generally in FIFA, where
one
is succumbed to a rifting tackle, steal, or anything else that creates or involves courageous acts of a rift.
The term was created by
Shawn
Etemadi.
*Downing of
Liverpool
steals the ball from Smalling and slots in a
screamer
* "
Damn
, now that's a nutcracker."
A negative exclamation. Can replace "
nuts
!" or "
fuck
!".
Also, an exclamation used when
one
is injured in the groin area.
John
: Did you remember to send in the forms like I told you a dozen
times
?
Steve: Nutcrackers! I didn't!
John:
Man
, that guy got hit in the balls pretty bad by that football.
Steve: Nutcrackers! That's gotta hurt!
The Urban Dictionary Mug
One side has the word, one side has the definition. Microwave and dishwasher safe. Lotsa space for your liquids.
Buy the mug
A new
boss
brought in for the purpose of changing a
work
group who uses a substantial level of pain to get
people
to do what he/she wants.
How's the new
boss
?
Dude
, she is a nut
cracker
. All those policies we've been ignoring are now the freakin' LAW!!
Cleveland Steamer Plush
The vengeful act of crapping on a lover's chest while they sleep.
Buy the plush
Cleveland Steamer Plush
The vengeful act of crapping on a lover's chest while they sleep.
Buy the plush
A 14 inch wooden
man
who
will
guard your house, typically resembling a king or soldier usually holding a sword, axe, or staff. These
men
are almost always sold around Christmas Time.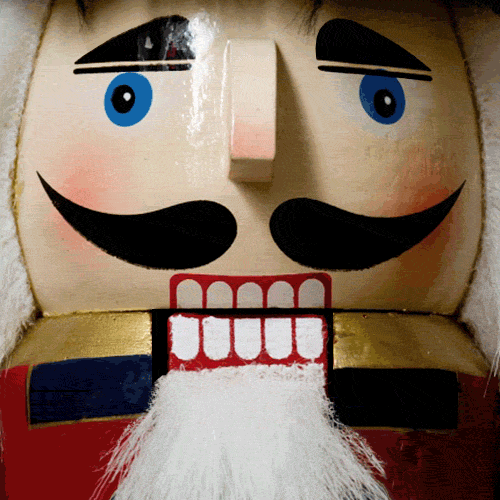 A crazy white person, can be male or female, who is completely bat shit crazy. To recognize a female Nut Cracker please note the following description: They have loud, abrasive voices, smeared eye makeup from crying and broken cell phones from fights with their significant others (usually a male Nut Cracker). They may also have what is commonly referred to as a "
tramp stamp
" on their lower back with their significant other's name as the design.
The male Nut Cracker can be more elusive and harder to find. He can usually be spotted fist-pumping his way through blaring techno at the "hottest" club while screaming at his
girlfriend
on his brand-new
Iphone
. Although hard to identify, listen closely for telling sounds such as "I told you I was busy, you crazy
bitch
!" or "You're a
whore
, you crazy bitch!" He is usually communicating with a female Nut Cracker.
Both types are considered dangerous and normal people should proceed with caution.
That chick you were with last night? Total Nut Cracker. Did you see her throw her
cell phone
at her
boyfriend
because he was talking to the
female
bartender? Freaking CRAZY!