Meaning A: happy. meaning B: a super awesome person who is attracted to their own sex, commonly bullied for this, and often confused with Justin Bieber.
The man was
happy
and gay; The man and the woman were both gay, so they felt no
attraction
towards each other.
During the 70's when almost all societies would still prosecuted publicly known homosexuals; a group of homosexual men in Amsterdam founded a clandestine private club where they could hang out free of prosecution to have drinks, smoke, chat, play cards and whatnots. They called the club and themselves as "G.A.I." (Gentlemen Association International). As time went by, word of mouth had also attracted heterosexual friends to join and attend the club.

When this term migrated to the U.S.A. and other English speaking Countries, without knowing the whole history of the term, people assumed it was gay and not G.A.I.
"Are you G.A.I?" would mean "Are you a G.A.I. member?" But in today's world of: "Are you gay?" literally asking if you are a homosexual person.
1. Being attracted to the same sex.
2. (noun) A human. Someone attracted to the same sex yet is always judged by whom they desire.

3. (noun) Someone who doesn't have the same rights as a heterosexual because of other's views on how love should be distributed.
'Being gay is a sin, they can't be married it's wrong'

'Oh did you hear he's gay?' 'Yeah he has a boyfriend!'
see: Louis Tomlinson
harry styles is gay for the princess of gays
The act of being gay.
You: Damn, that guy is cute. Is he single?
Me: Don't bother with him, he's gay. You won't really get anywhere.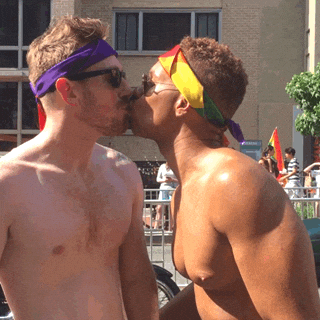 A word used when you are happy.
Wow his name is Josh he must be Gay