David Henrie is an American actor who was born in California. He is noted for playing Ted Mosby's future son Luke Mosby on How I Met Your Mother, Justin Russo in Wizards of Waverly Place, Larry on That's So Raven, London Busbee in Little Boy, and Rudy Ising in Walt Before Mickey.
David Henrie is well known for playing the role of Justin Russo on Wizards of Waverly Place, alongside his co-star Selena Gomez, who played his troublesome sister, Alex Russo.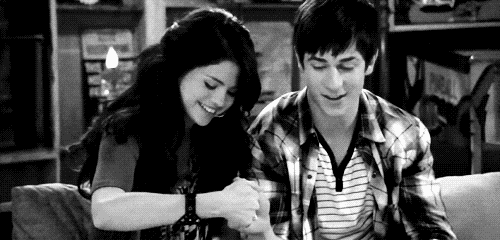 The Urban Dictionary Mug
One side has the word, one side has the definition. Microwave and dishwasher safe. Lotsa space for your liquids.
Buy the mug
The Urban Dictionary T-Shirt
Smooth, soft, slim fit American Apparel shirt. Custom printed. 100% fine jersey cotton, except for heather grey (90% cotton).
Buy the t-shirt
Can you define these popular missing words?